PostSafe – safely selling your jewellery during COVID times
Do you have unwanted jewellery?
For many, lockdown life entails baking sourdough, doing puzzles, cleaning out cupboards, online yoga and fulfilling life admin tasks.
Perhaps it's time to add 'selling unused jewellery' to that list?
Staying safe during these uncertain times is at the forefront of our operation and whilst selling jewellery may not be an essential service… thanks to our online and postage process, it's an accessible one. We are thrilled to be able to continue to support Australians in a strictly COVID-safe way.
We all have jewellery items that have been gathering dust for longer than we care to admit. Selling these pieces creates an opportunity to make some extra income during this challenging period. 
Money that can be put towards a long-overdue holiday (for when we are able to travel again) or that can pay for those lockdown-inspired online shopping blasts. 
Either way, now is the time to do it.
Divorce Your Jewellery is here to safely help you.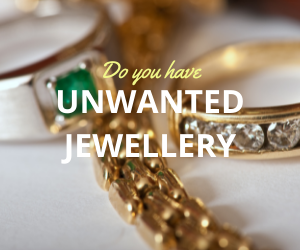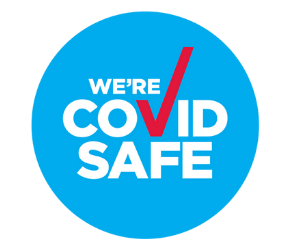 Selling jewellery during COVID times
No matter where you live (or are in lockdown) within Australia, we can safely appraise your pieces with the help of PostSafe which is our choice of quality, Australia-wide postage service. It is fast, secure and most importantly… FREE.
You don't need to feel uneasy about sending your jewellery away in the post because we pay for premium registered postage and insurance whereby your items will be fully insured for up to $10 000. If you feel that your goods are worth more than this, we can arrange for extra insurance.
There is no stress, no obligation and no pressure. If at any stage of the process you simply change your mind, we will immediately return your items at no cost to you.
The first step is the pre-appraisal
Requesting a pre-appraisal of your jewellery by one of our expert team members is easy.
We are jewellers and gemologists with over 25 years of experience in the industry. Unlike pawnbrokers who do not have specialist training, we have the skills and knowledge to appraise jewellery on its merits and provide you with a proper valuation.
 You simply need to send some details of your piece (or pieces) of jewellery via Facebook Messenger or email.
 The jewellery which we buy is varied… any gold items; ruby; emeralds; sapphires; diamonds in jewellery or loose; engagement rings; wedding rings; antique jewellery… the list goes on.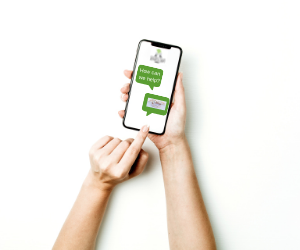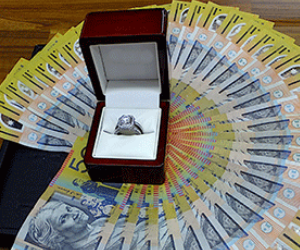 Completing the process
Following the pre-appraisal, if we determine that your jewellery is authentic and of value, we will request to see it. This next step ensures that the appraisal is thorough and that we have provided you with the correct valuation.
Visit https://www.divorceyourjewellery.com.au/sell-gold-online-postsafe/ to see the next steps in this process.
Within 24 hours of receiving your jewellery, we will expertly complete the appraisal of your items and phone you with an offer. Should you accept, you will immediately receive our payment.
Selling jewellery, whether in-store or via post, should be easy, secure and stress-free.
We can assure you that our practice is just that.
Here at DYJ, we love jewellery  
Jewellery is our passion. Be it in person or online, we love working with jewellery and providing a service to all Australians during these challenging times.
No matter what the question, query or concern please don't hesitate to get in touch. We would love to hear from you.
Our friendly and professional team is here to help you every step of the way.
Simply get in touch and order your free online pack today.