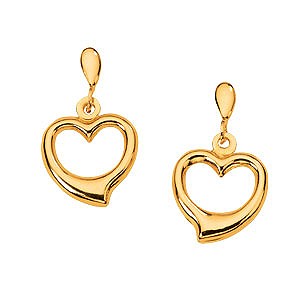 Sell Earrings. Sell Gold Earrings.
There are many types of gold earrings which means their cash value can vary. Whether you have plain gold earrings or earrings with inlaid stones, we can appraise them and let you know what they may be worth.
Sell earrings without their other half
We often see orphan earrings without their mate. Don't be discouraged if you find yourself with a jewellery box full of forlorn earrings, we may be able to turn them into cash (and maybe you can buy yourself a brand new pair!)
Sell earrings with set stones
Earrings frequently have stones set into them – don't worry about removing them. Not only is it difficult to do but you could damage your item.  With the stones intact it may even be worth more.
Easy to find, quick, friendly and professional service. Happy with the review of my old gold jewellery. Walked away with some cash. It was a great experience thank you
Ivars helped me so much with the pain – then gain – of getting rid of my engagement ring after my divorce.
Sell diamond stud earrings
Many people have diamond stud earrings and often people lose one and then don't know what to do. At Divorce your Jewellery we can either buy your diamond stud earring or we can assist you in producing an exact replacement.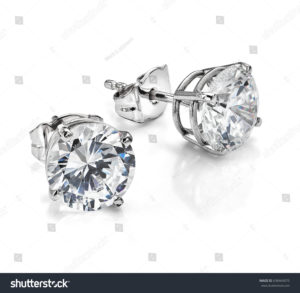 HOW TO SELL EARINGS WITH US
We offer 2 convenient locations: Warringah Mall, open 7 days per week and Neutral Bay which is open 6days per week.
During the Covid19 crisis we are only doing in-sore appraisals by appointment only.
---
Visit Us In-Store: Currently by appointment only.
Instant Cash Paid via direct bank deposit
Open 7 Days**in Sydney at selected locations.
Two handy Locations
Helpful Advice by experienced jewellers
Only takes half an hour
No Obligation. No pressure.
Postsafe is our free online service.
We have best practice Covid19 practices in place to ensure your upmost safety.
ORDER POSTSAFE
Secure Online Service
Completely Free to you
Fully Insured
No Obligation
Quick Turn-Around
Contact us any time for update
Track your goods
Make an appointment today and start your appraisal process.
FAQ'S
Learn more about us, our process and what we buy.
TESTIMONIALS

We have helped thousands of people in our over 20 years of operation. Rwad some recent reviews!
MAKE AN APPOINTMENT
Get in touch with us today to get your appraisal for your engagement ring, wedding bands. We offer a range of convenient methods to get in touch.