Inheriting Estate Jewellery: where to from here?
Do you have estate jewellery?
Estate jewellery dilemma? After the passing of a beloved relative or friend, many people find themselves with both a box of beautiful jewellery and at a loss as to what to do with it.
It can be a daunting predicament.
Selling inherited jewellery is a way in which jewellery can be repurposed. Rather than the jewels remaining on a shelf and gathering dust, they can be transformed and given new life. And give you a much-needed cash boost.
Whilst estate jewellery can often be a physical reminder of a loved one or the representation of a relationship, it only makes sense to hold onto these pieces if they are significant in your life and to which you have an emotional connection.
But if you don't… it might be time to part with them, which may be profitable to you.
Without adding pressure to an already delicate situation, Divorce Your Jewellery is here to respectfully advise and guide you as you navigate your way.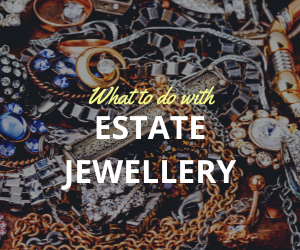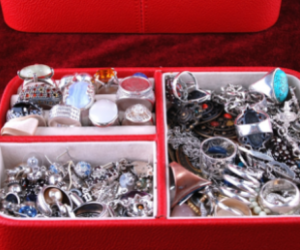 It is OK to sell your estate jewellery.
It goes without saying that the notion of selling inherited jewellery is overwhelming and naturally could evoke feelings of guilt. Such feels are undeserved, however, as it is nothing to be ashamed of.
You should not feel bad about selling something that in turn will nurture or enhance your life and happiness. Holding onto an item because you alternatively feel remorseful for selling it is neither practical nor logical.
Letting go of something does not mean you are letting go of its associated memories. You are simply finding another way to create a tribute to the loved one's memory. And whether that tribute is in the form of a family experience or a material object, it will become its own memory or item to be cherished for years to come.
The possibilities are endless.
Estate jewellery specialists: Divorce your Jewellery
We offer a free estate jewellery service, where we can show you which pieces of jewellery have monetary value and which do not. We can categorise the costume jewellery from the fine and provide an overall valuation of the collection.
Divorce your Jewellery offers this both in-store in Sydney or we can also do it virtually.
We are jewellers and gemmologists with over 25 years of experience in the industry. Unlike pawnbrokers who do not have specialist training, we have the skills and knowledge to appraise jewellery on its merits and provide you with a proper valuation.
The jewellery which we buy is varied… gold; ruby; emeralds; sapphires; diamonds in jewellery or loose; engagements rings; antique jewellery… the list goes on.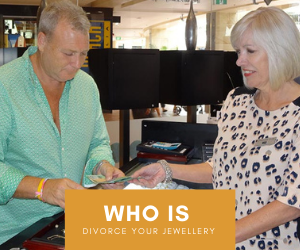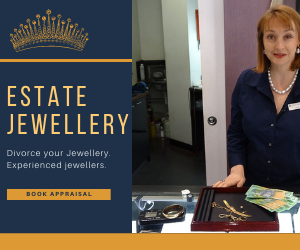 Jewellery is our #1 love
Jewellery is our passion. We wouldn't have been jewellers for over 30 years if it wasn't!  Every day and every new piece of jewellery we have the privilege of assessing brings us joy and excitement.
We understand that selling estate jewellery can be an emotional time. Our team treats all of our enquiries and clients with the utmost sensitivity and we are respectful of privacy at all times. There is no obligation nor pressure to sell, we want to simply provide options to all of our prospective clientele.
Our friendly and professional team is here to help you every step of the way.
For more information about particular pieces: