Sell ruby, sell emerald, sell sapphire: Why now is the perfect time!
Have you got some unloved quality gemstones, either in a setting or loose? Now is the perfect time to sell a ruby or rubies, sell sapphires or sell sapphire or sell an emerald or emeralds. Why? Due to an extreme lack of supply, these gemstones are now in high demand and can provide you with a handy cash boost!
At Divorce your Jewellery, we are experienced jewellers so expertly appraise your gemstones including if you need to sell ruby, sell emerald or sell sapphire.
Why should I sell ruby now? (Or sell emerald or sell sapphire)
Worldwide the availability of quality gemstones is at an all-time low plus the demand for quality gemstones is at a record high. The result is they are now paying record prices.
Sell ruby: Check out what you have, perhaps there is an antique piece you inherited. Rubies remain one of the most sought-after gemstones by aristocracy & the upper classes. As a symbol of passion desire for rubies remains high.
Sell sapphire: Sapphires are perennially popular as evidenced by the choice Princess Diana's engagement ring ( and then Kate Middleton's). It remains a popular gemstone due to its symbol of healing. Whether a new or older item it is worth getting your sapphires appraised.
Sell Emerald: Emeralds are the most highly valued gemstone ( aside from diamonds) and are the rarest gemstone. Emeralds are evaluated by their colour over clarity. Due to their high resale value it makes sense to get your emeralds appraised – you may be pleasantly surprised!
If you have other jewellery check out our related pages;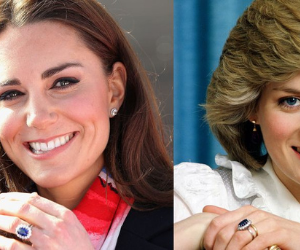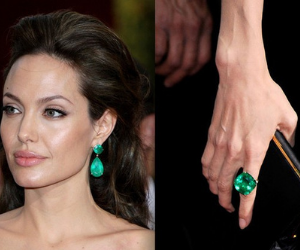 Why Divorce your Jewellery is your ideal choice to sell ruby now? (Or sell emerald or sell sapphire)
We are highly experienced jewellers and gemologists who have 25 plus years in the industry.
Often pawnbrokers have little training in appraising jewellery properly, and as such you will not receive the correct valuation.
Why select us?
Top Prices paid
Privacy assured
No obligation
Free Appraisals
No-nonsense advice
A guide on quality when you are selling ruby, emerald or sapphire.
Like most things, not all rubies, emeralds or sapphires are created equal!
Modern pieces, particularly from larger jewellery retail chains, can often be man-made and as such have no or little value. We often see gemstones with treatments such as lead and glass fills, which are undesirable when reselling.
Created emeralds and sapphires, that are grown in the laboratory are also of little value when reselling.
Older or antique pieces can often see higher quality, although they also feature their fair share of fakes or low-quality gemstones.
The best thing to do it to book in for a pre-appraisal of your piece.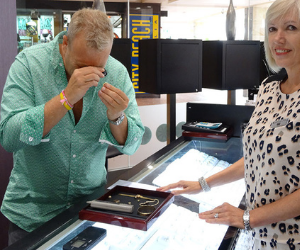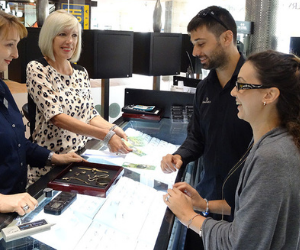 Sell ruby, sell emerald or sell sapphire – what's the process?
The initial step to sell ruby, sell sapphire or sell emerald is to request a pre-appraisal by one of our expert team.
It's best to send us some details of your piece (or pieces), useful is;
Photo of the overall piece or gemstone
Close-up of any markings that indicates the type of metal (if applicable)
Any valuation certificate or papers that you have
A description of the piece
You can send this via
Email: click here to open new email. Our email is contact@divorceyourjewellery.com.au
Give us a call on 1300 468 465
Sell ruby, sell emerald or sell sapphires for more today at Divorce your Jewellery.
Book your pre-appraisal today!