What to expect during valuation at Divorce your Jewellery.
At Divorce Your Jewellery, you receive the right price of your items. Why? Because we are experienced jewellers and gemologists who expertly appraise your jewellery. We don't give a quick cursory look instead, we take the proper time and follow our expert process.
The Five Steps To Assessing Your Jewellery
Visual examination
First, we perform a visual examination of your items, examining hallmarks and sorting the gold (or platinum) into various purity levels, such as 9ct, 14ct, 18ct, 22ct and so on. We employ both 10x and 20x loupes to do so.
Confirmation of solid precious metals.
The next step is to use our jewellers magnet over your jewellery. This step allows us to confirm that your pieces are solid gold or platinum, not just items that have a thin gold plating on the outside.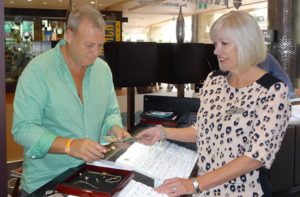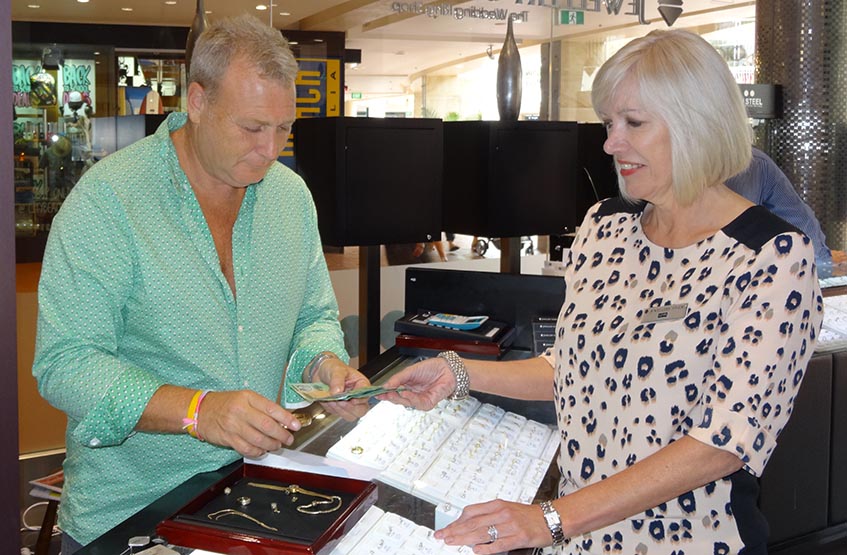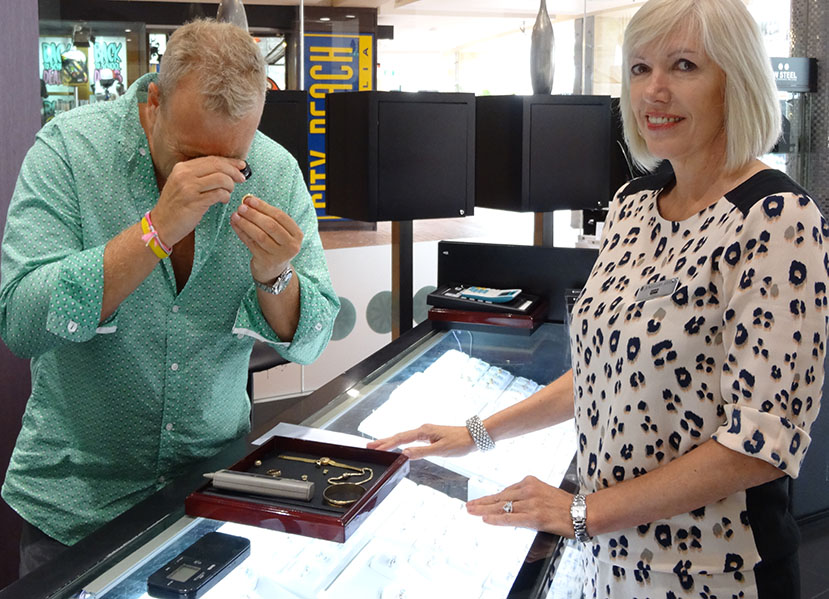 Gemstone Appraisal
For items with diamonds or other precious stones, we now move onto their examination. Divorce your Jewellery uses an Advanced Diamond tester and veneer callipers to appraise your gemstones.
The result of this step is that we now know your stones exact size. Also, it confirms your diamonds are natural, as opposed to those created in the laboratory. Manufactured diamonds have no resale value.
We also consider precious stones. Of most valuable are generally are high quality with superb cut and clarity. 
The colour and clarity of gemstones are essential factors in their valuation. We appraise the diamonds with the loop to confirm their colour and clarity.
After this step, we have determined the quality of the cut of the diamonds.
Weighing.
Now we weigh your articles on our precision scale which is accurate to 100th of a gram.
Presentation of Offer.
Finally, it is a simple matter to assign a price to each item you have presented and make you an offer.
If you like what you hear, we gladly deposit the money straight into your bank account. If you don't, there is no hassle or hard push from our professional team. Everyone smiles, and we get the door for you. 
We make it our goal to guarantee that your experience at Divorce Your Jewellery is both pleasant and efficient.
Book your appraisal today. We have handy options, select what suits you best.
Make an Appointment
Chat on Facebook Messenger
Email Divorce your Jewellery
Call us on 1300 468 465